Dialectic's 2015 record, Acres and Continents, was the band's first release after lead vocalist and primary songwriter Ying-sun Ho was nearly killed in a catastrophic auto accident.
Yeah, it's pretty much as epic as it sounds.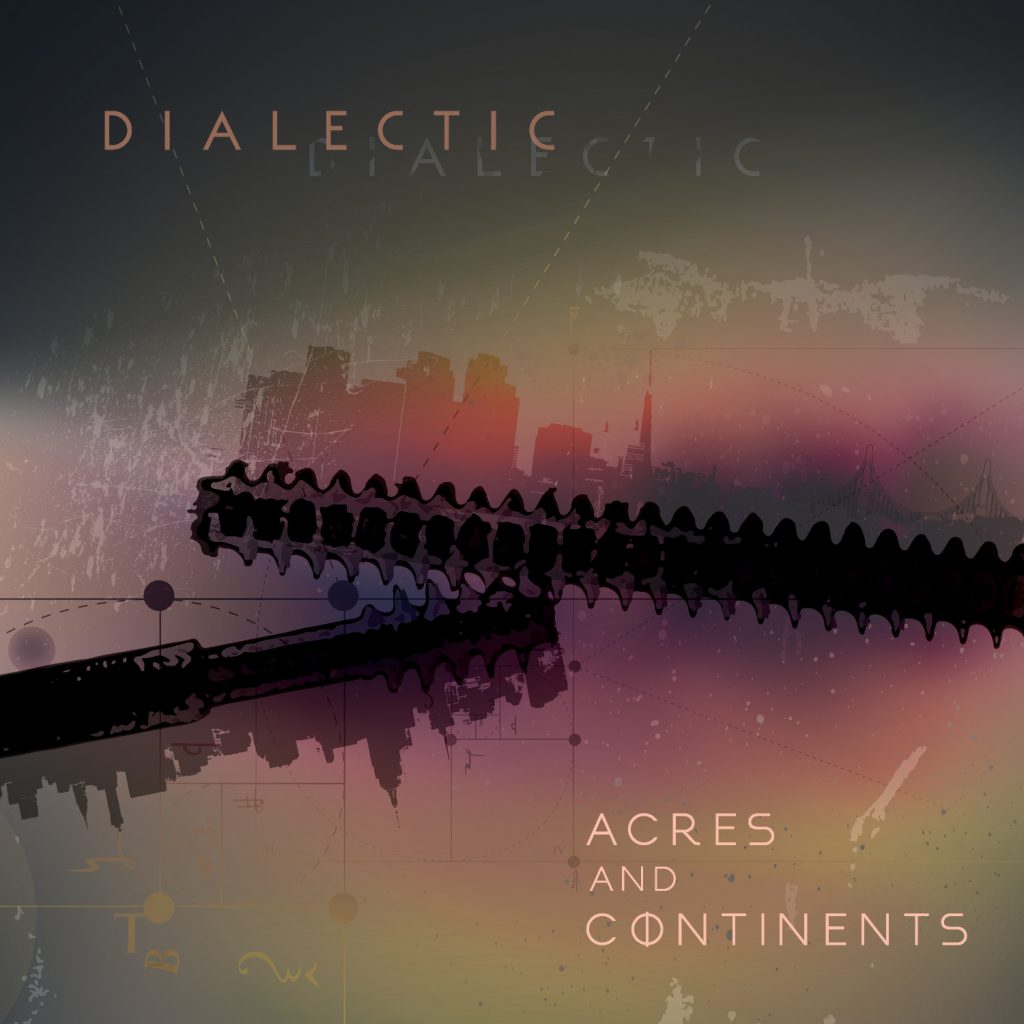 Available in these and other online stores
released 8 june 2015
DIALECTIC IS:
ying-sun ho vocals, guitars, programming
mario trigueros vocals, guitars
ian kim piano, organ, keyboards, vocals
nora barrows-friedman cello, vocals
FEATURING:
jason slota drums, percussion
doug stuart bass guitar, upright bass
laura dean vocals
produced, engineered, and mixed by laura dean LEDrecording
second engineer derek schultz
engineer assistants jen markovics and veronica simonetti
executive producer sam ho
mastered by michael romanowski at michael romanowski mastering
recorded at tiny telephone recording and ying-sun's house
mixed at tiny telephone, except 'fuck you truck, i win,' mixed at new, improved recording
art direction by justin warren, james q. chan, and james dirito
design by james dirito healioscope.com
layout by ying-sun ho
we would like to thank…
our families—sam ho, jennifer o'day, dona hirschfield-white, min trigueros-hirschfield, zach wyner, ciel mckay, sunjung cho, minju kim—for incredible support in every possible form and manner. laura for an expert hand and a kindred ear—and those vocals! samantha for being samantha. xochi for helping to kickstart the writing of this record. james d. for a gorgeous cover. justin for helping us think about this album visually. jv and tiny telephone for providing independent musicians with a place to make imaginary music real. liam and nate for bringing the richness of horns to the record. san francisco for being home, and san franciscans for fighting for it. and you, very much, for listening.
| | |
| --- | --- |
| | ℗2015 thwip! music. ©2015 by the respective authors. all rights reserved. unauthorized duplication is a violation of applicable laws. |