Dialectic frontman Ying-sun Ho describes the band's latest release, Hunting for Stars, as 'a loose concept album exploring loss, grief, and transformation'. Three very different versions of centerpiece song 'This Constellation' provide the record's thematic, emotional, and lyrical throughline. Produced by the brilliant Jamie Riotto at Tiny Telephone Recording, Hunting for Stars takes Dialectic to new and expansive sonic spaces that reflect the themes of the record—a band transformed by grief into its next incarnation, and through that transformation becoming more itself than ever before.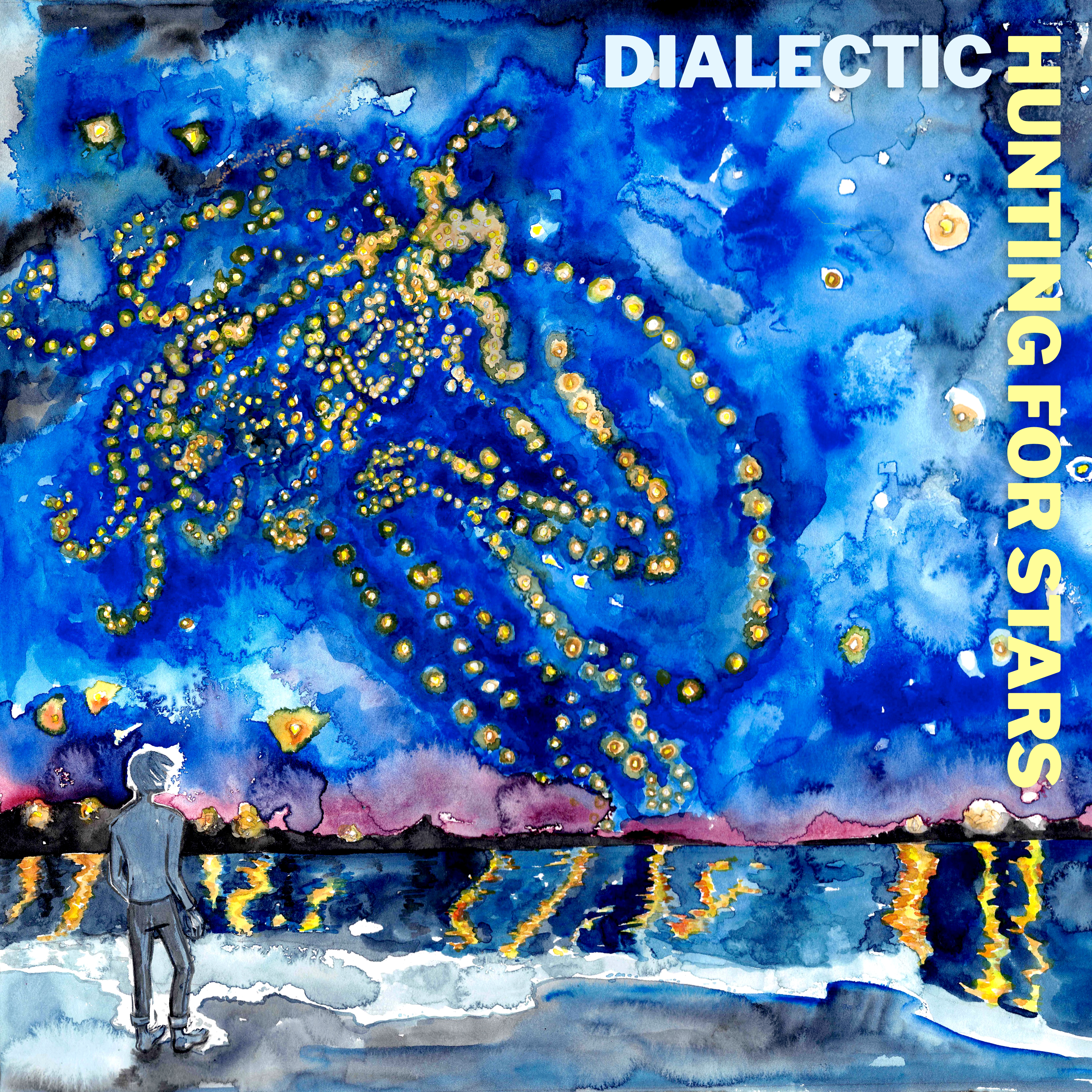 Available in these and other online stores
released 29 november 2019
songs by ying-sun ho
intro and interludes by ying-sun ho and james riotto
ying-sun ho: vocals, guitars, programming
mario trigueros: vocals
james riotto: bass, synthesizers, drum machine programming, vocals
jason slota: drums, percussion, vibraphone
rob shelton: organ, piano, fender rhodes, wurlitzer, clavinet, synthesizers
justin rock: additional guitar (tracks 2, 7, 8, 10, 11, 13)
carly bond: additional vocals (tracks 7, 13, 15)
produced, engineered, and mixed by james riotto
mastered by jacob winik
recorded, mixed, and mastered at tiny telephone recording
cover painting by jamaica dyer
design and layout by ying-sun ho
℗2019 THWIP! Music. ©2019 ying-sun ho, except: track 13, ©2004, 2019 ying-sun ho; tracks 1, 5, 9, and 14 ©2019 ying-sun ho and james riotto.
all rights reserved. unauthorized duplication is a violation of applicable laws.