NEWS FLASH, EVERYBODY.
Some of you may know about my affection for roombas — the crazy genius robot machines which love to: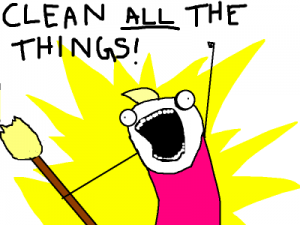 Ahem. Also, three OTHER things that I love are: 1) lazy cats and 2) baby ducks and 3) SHARK COSTUMES on living things.
So imagine my shock and elation when my 12-year-old daughter and co-conspirator in all things amazing sent me this video which encompasses all that I have an affection for.
Please to enjoy.